Forever Changed – A Service Journey to Belonging, Gratitude & Empowerment
Forever Changed – A Service Journey to Belonging, Gratitude & Empowerment
Interview with Octavia marquess
K-3 Reading Corps Member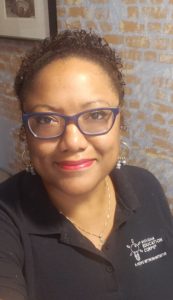 Octavia is a 2nd year AmeriCorps member serving as a Lead Literacy Interventionist in the Michigan Education Corps (MEC) K-3 Reading Corps program. Octavia began serving with MEC in the 2019-2020 school year. She is excited to be back at her old service site with several of her prior students. She is looking forward to returning to school herself this Winter to complete her degree and for the opportunity to learn more about working with children in an educational setting.
 Q: What is your educational and professional background?
Prior to coming to MEC, my work experience was primarily in sales, customer service and office management. I have worn many hats over the course of my journey, from pet store manager to legal assistant and from insurance agent to letter carrier.
In addition, I am a volunteer leader for a local Boy Scout Troop. I held the position of Assistant Scoutmaster for many years, spending at least one weekend per month leading young Scouts (and their Dads) into the woods. I currently serve as my Troop's Committee Chair, a role which appeals to my evil desire to file, label and organize everything to my will – and still occasionally lead young Scouts (and their Dads) into the woods.
My professional experience and volunteer activities, although varied, are held fast by one simple thread of truth; there is always something to learn and always some way to help and give back.
Q: What led you to serve with MEC's Reading Corps program, and why have you chosen to continue serving for a second term?
I came across the opportunity to serve with MEC by chance. I had just closed the chapter on a disappointing experience, and I was searching for a new beginning. The prospect of serving in a school intrigued me, and I was immediately drawn to the idea of helping young children become stronger readers. I was an avid reader myself as a child and I was eager to share that love and enthusiasm for books and stories with someone else.
Admittedly, things started out a little rocky in the beginning. My partner and I, along with our Internal Coach were all brand new to MEC. We were leaping, blindfolded, from the skillet into the fire with both feet. And yet –
I knew in my first month that I would be returning for a second, third and fourth term.
I have never felt so empowered and gratified as I have been in service to these students. I have never felt so completely honored and blessed as I have walked their journey beside them. We grew and learned together, my students and I, and we celebrated every milestone and hurtle leapt with the same excitement and joy.
Now more than ever, in this season of change that we face as a Nation; in this climate of social accountability and metamorphosis – I felt that I was exactly where I needed to be and where I could do the most good. I had found my place, my vocation, and my purpose. I was where I belonged.
Q: What does your typical service day look like? What is the best part of your day?
My service this year looks a little different than it did last year. Operating and adjusting to life under the lens of the pandemic has forced me to think outside the box and get creative with the way I interact with my students and present the material to them effectively.
I am serving this school year remotely from home. I have converted my three season patio addition from "she shed" to virtual classroom. I "pick up" my students via Zoom each day. I do my best to remain cognizant of their social and emotional needs, and to encourage their patience with this new "normal." I give them a safe place to vent as needed and I often share my own frustrations so they understand that we are all figuring things out together. I ask them about their day, their weekend, their siblings, or any other subject of conversation that we may have shared as I set up their interventions. They ask me about the kittens I fostered, they greet our Class Pet, my Chocolate Lab, by name and wave to him through the computer. Baxter, basking in his newfound celebrity, cocks his head in response and wags his tail.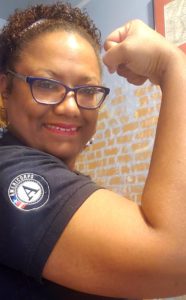 I have found new ways to reward positive behavior and accomplishments. Each student has a virtual "Brag Book" where we record points for good behavior and hard work and they collect virtual stickers. We take brain breaks and play educational games like Letter Sound Baseball to break up the monotony. Last month, we had a Zoom Movie Party after school to celebrate six weeks of hard work and crushed goals.
It has been a very non-traditional year but my students and I have found non-traditional solutions to make it all come together. The best part of my day, hands down, is when we can celebrate a new goal met or a great session together.
Q: How do get kids excited about Reading? What strategies have you used to engage students in-person and virtually?
My first goal is to get to know my student's thoughts and fears about reading. I often ask, "Do you like to read?" If so, what do you read for fun? If not, why don't you like reading? What makes it difficult for you? We set goals together and I am certain to encourage them and celebrate every success.
My second step is to stoke their competitive spirit. Whether it is a competition for the most stickers collected, the most points earned, or the most improved scores – there is nothing more driven or competitive than the average 1st Grader. They track everything. "How many points do I have? Well how many points did Susie get? 'Cuz she said she had more than me but I told her no she doesn't because I still had more to do."
Any way that I can get them involved in friendly competition – even if only with themselves – gives them a goal to work towards and results they can see in a manner that they can account for in their heads. Star charts, road maps to success, modified board games – it's all a positive way to take the work out of schoolwork and introduce a little more fun into the activity.
Q: How does your service impact kids in your community?
I read a quote recently in an article that resonated with me very much. In short, the author stated that the best way to defeat systematic racism was through literacy.
It is my hope that the work I do with these children will help instill a sense of confidence in themselves as well as a greater appreciation and ability in reading. My goal is to do what I can to help them succeed and grow in knowledge and perseverance so that they will have a seat at the table when their time comes to take on leadership roles. I want to encourage and inspire them as my favorite teachers inspired and encouraged me.
Q: What skills have you developed and strengthened through your service?
I feel that my creativity has grown, particularly in this school year as we navigate our new normal. I am constantly looking at how I can adapt material, methods, and tools to a virtual world. This school year will, I believe, help me to grow in my ability to think quickly on my feet, organize my resources and network with others more efficiently. I have learned that any obstacle can be overcome if you open your mind to new possibilities.
Q: Has your service changed you in an unexpected ways?
At the risk of sounding terribly cliché, my service has helped me to find where I belong after a lifetime of searching. I knew from the first few weeks that this was where I am meant to be and, more importantly, where I can make the best use of my talents and gifts. I will always be grateful to the MEC program, my coaches, and my mentors and especially to the students for this opportunity which has quite literally changed my life.
Q: Do you have a service success story you'd like to share?
I had a sweet little boy that was on my caseload during my first year of service. "Brian" was a bright boy and a brave reader. He would dive into a word and try to wrestle its meaning and pronunciation on his own. He was also very hyperactive, and keeping him focused and on task was not unlike trying to hold a firecracker on a shoestring. My greatest daily challenge with him somedays was just keeping him in his seat.
Brian and I were nearing an important goal; one which would mean a transition to a new phase of his interventions. At the time, he was outperforming children that were one and two grades ahead of him, and he was as much aware of the significance of his goal as I was.
Finally, one afternoon, he did it. He finished the exercise and looked at me, wide eyed and expectantly. I stared back, saucer eyed and silent. At last, I leaned over the desk toward him and whispered,
"Guess what?"
"What?" he whispered back.
"You did it!"
"I did it?"
"You DID IT!"
His eyes grew rounder still as the realization set in.
"I did it!" he said in amazement.
At the time, my office was in a corner niche of an open hallway. Classroom doors were open around us and you could have heard a pin drop. Brian and I did a celebratory, albeit silent touchdown happy dance. I grabbed his hand and whispered, "Let's go TELL someone!"
We took off down the quiet hall, pausing to get high fives and fist bumps from every person we met. We caught one of the janitors coming out with the mop from the utility room.
"I did it! Brian stage whispered.
"He did it!" I concurred.
The janitor gave him an excited high five and said, "Good job, buddy!"
We continued down the hall, passing other students, janitors, teachers and staff. "We did it!" was our rallying cry and high fives our salute. We passed the Dean of Students. The school receptionist, a 5th Grade teacher. We even ran through the Principal's office where he got a high five and a bag of Lays.
We continued our Victory Lap around the building until we arrived — fist bumper pooped and laden with snacks – back to his homeroom class. There, I excused myself for the interruption and announced to his class that Brian had not only reached an important reading goal today, but he had also beat all of my other students, including the "Big Kids!
And then, his whole class gave him a round of applause, a few slaps on the back and a few more high fives. It was by far, the best celebration I have ever seen.
Q: Is there anything else you want to share about your service experience?
I came to MEC to teach and found that there was still so much that I could learn. I wanted to give and found that I received as well. I wanted to make a difference in the lives of my students and found myself forever changed. I will always be grateful for my service and all the wonderful ways that it has touched my heart and healed my soul.