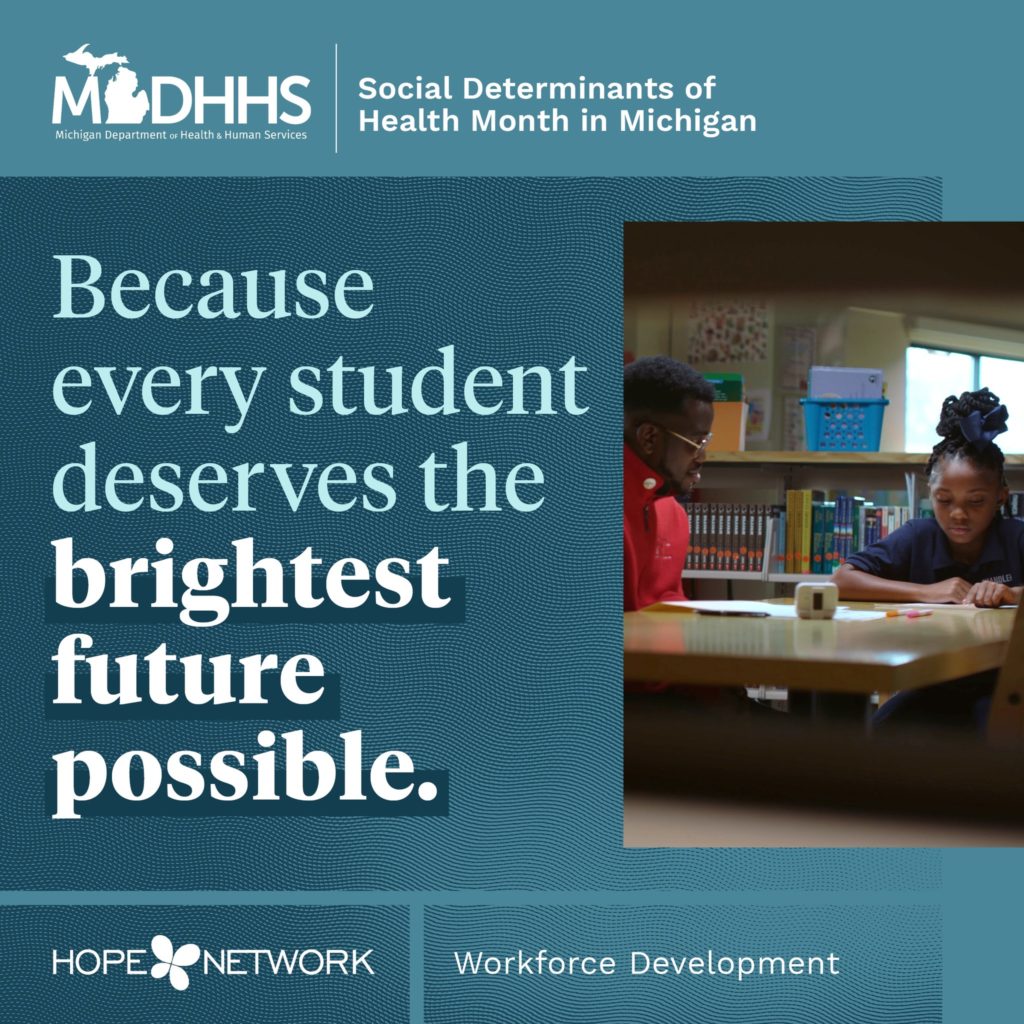 January 2023: Social Determinants of Health Month and MEC's Dedication to Supporting Our Members
JANUARY SDOH MONTH – Michigan Governor Gretchen Whitmer recently proclaimed January 2023 to be Social Determinants of Health (SDOH) Month, a month dedicated to recognizing the impact that social determinants of health have on individuals and communities in Michigan. 
SDOH are conditions in which people are born, grow, live, work and age. These conditions include access to education, housing, transportation, employment opportunities, healthcare resources, and more. All of which greatly influence health outcomes.
Hope Network is proud to be part of the effort to promote awareness and understanding of SDOH and, as a component of Hope Network, Michigan Education Corps is proud to be one such service contributing to the overall initiative. 
By combining the people power of AmeriCorps and delivering proven education strategies, we are addressing one of our nation's most critical priorities and determinants of health: education.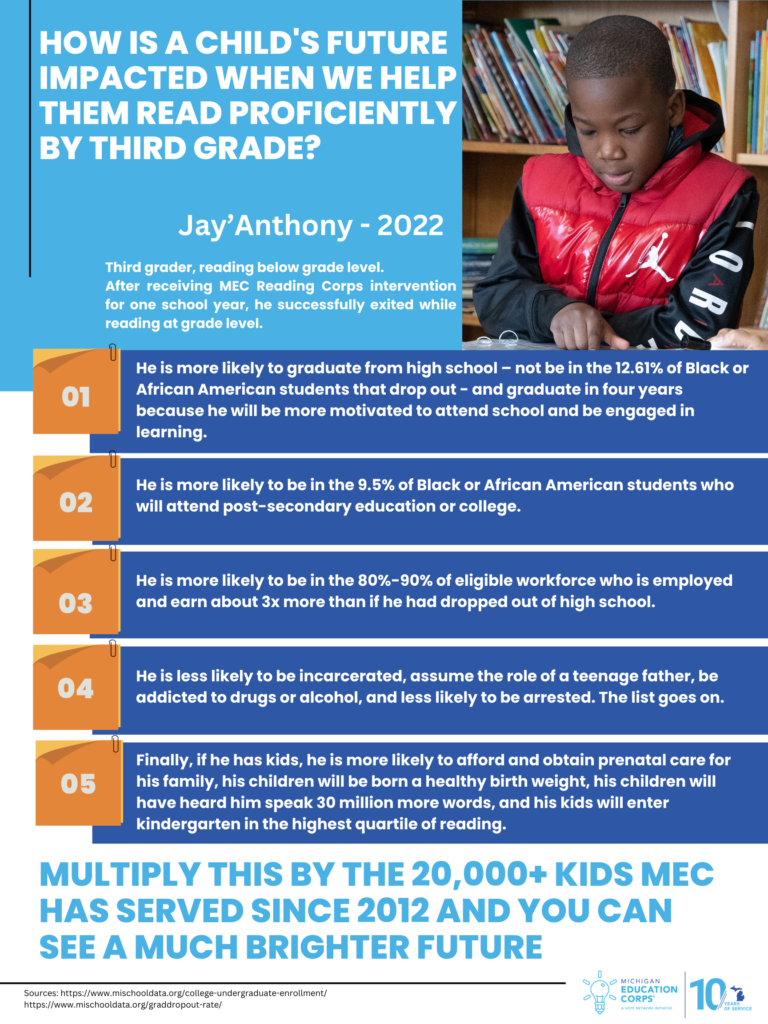 BEAM (Formerly Edquity) – Supporting our communities goes beyond just serving our students and schools but also serving the members who make our program possible.
As members of AmeriCorps, our MEC members are dedicating up to a year of service with a bi-weekly stipend. Every year we push to make our stipend as competitive as possible. But life circumstances come up where this stipend isn't enough to meet day-to-day needs like childcare or transportation. We understand that at this time not everyone has access to the resources necessary to meet day-to-day needs and we wanted to do everything in our power to help.
 Ampact in Minnesota, the national leader supporting MEC programs recently launched an Emergency Fund program that distributes additional financial support to members in emergency situations.
"To ensure fast, equitable distribution of emergency funds, ServeMinnesota has chosen to partner with Beam, a social impact technology company whose emergency aid distribution technology has already supported the distribution of more than $75M in federal emergency funding for college students. The Edquity app employs an evidence-based decisioning framework that prioritizes funding to those most in need and connects individuals to local resources."
After learning about this partnership and the positive results experienced by Ampact members, we quickly explored the opportunity. MEC is proud to announce that we have also established a partnership with Beam in the creation of a member support fund. This resource hosted and facilitated by Beam, allows MEC members have access to fast, equitable funds for specific needs that come up that are a barrier to them being able to service at their site. 
Our member support fund launched in January 2023 and so far, has awarded an additional $5000 to members that applied and qualified for assistance. 
The funds are meant to meet members during a time of needing additional assistance with housing, healthcare, transport, food, and childcare so our members can stay healthy and focused on continuing service without external stressors.