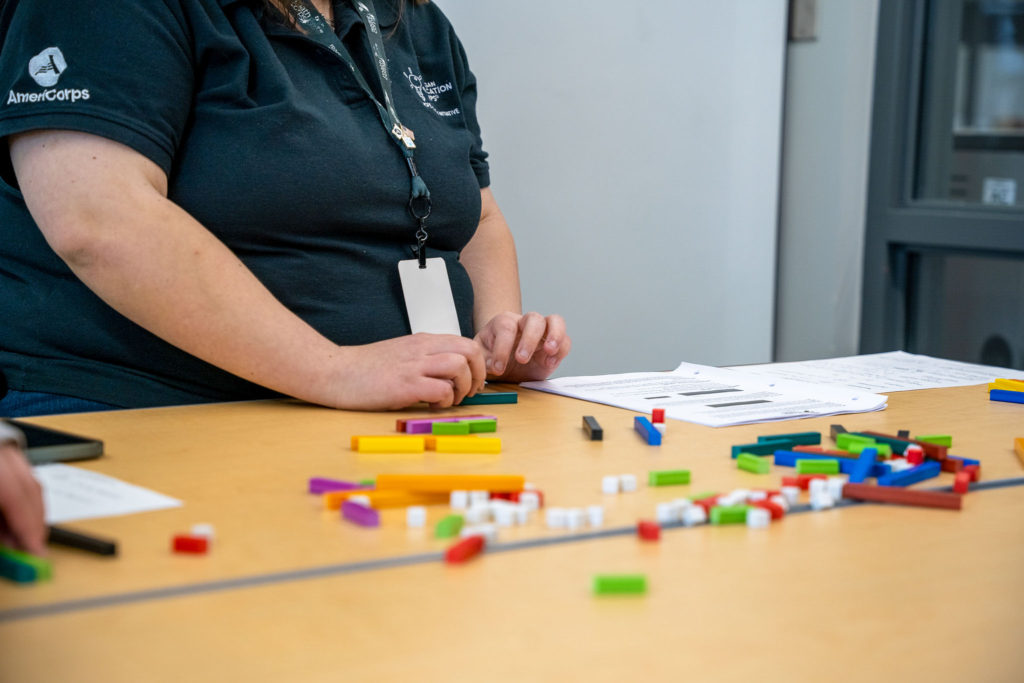 Teaching With Fidelity: Doing the Right Thing the Right Way, Even When Unobserved
Let's talk about the F word. 

Fidelity. 

What is fidelity in education, and why should I care?
Holly Windram - Executive Director. 
Miles Green - Marketing and Communications Specialist. 
Rio Timmerman - Marketing and Recruitment Assistant.
---
As educators, "fidelity" is a term we hear and say in practice, but what does this mean?
There are two ways to think about it.
First, the academic meaning. Academically (meaning, in research), fidelity refers to the extent to which a program or instructional approach is implemented as intended or designed.
It involves adhering closely to the prescribed curriculum, methodologies, and strategies. Decades of research have emphasized the importance of fidelity in educational interventions, as this practice directly influences the program's effectiveness and student outcomes.¹
Then, there is how to describe fidelity to a student, a parent, or maybe another colleague.
We suggest: Fidelity is doing the right thing the right way even if no one is watching. 
Consider the practice of handwashing by medical doctors.
Many studies have been done on the alignment of medical doctors reporting whether they washed their hands prior to seeing each patient and how often they actually did.
Pause and think. What percentage of doctors reported they washed their hands after each patient contact? 
50% – 95%.
How accurately were these self-reports? That is, what percentage of doctors who said they washed their hands after seeing each patient when observed, did, in fact, wash their hands?
9% – 15%.² 
Caring, committed, well-educated professionals who know that proper and consistent handwashing is vital for preventing the spread of germs and maintaining good health significantly overestimate their adherence to a seemingly simple practice.
Guess what? Parallel findings occur in education research with the delivery of instruction by teachers and interventionists.   
Implementing our assessments and interventions with fidelity is vital for ensuring our kids get research-based instruction as it's intended and designed. Research has shown being attentive to fidelity means we will do an even better job of preventing education gaps and ensuring students receive the support they need to thrive academically. 
Good news. We know how to do it. 
Now that we know what fidelity is, why should we care? 
Let's go back to handwashing.
Much like how clean hands contribute to ensuring patients are less likely to be exposed to germs, fidelity in tutoring helps confirm that students' academic and emotional growth is also happening as opposed to assuming or relying solely on academic data.
When students experience learning, it bolsters their confidence, enhances problem-solving skills, and nurtures a passion for learning that extends far beyond the tutoring sessions. 
Knowing fidelity gives us assurance that if a student is or is not responding to intervention, we know what practices did or did not occur that may have influenced that, and what we can change. 
Attention to teaching with fidelity actually helps make our job of ensuring kids are learning easier allowing us to be more self-aware of real-time instructional behaviors, and how they are impacting learning outcomes.
Fidelity – made possible by actually doing what the research says and designing coaching model practices that drive MEC program success.
We have an outstanding track record in exemplary practices to monitor program implementation fidelity. We do this as a necessary and welcome source of support for our tutors.
We don't say, "You've been trained, now go tutor kids, and good luck."
Instead, we say, "You've been trained and given the tools; now go, and we will be with you every step of the way to ensure you have unlimited support, observation, and feedback to be the best interventionist you can be."
What steps do we take to accomplish this? For starters, we implement fidelity checks.
What does a quality fidelity check look like?
It includes a direct observation by a Coach using a checklist of clear and specific steps with immediate performance feedback, i.e., coaching, following the observation, and checklist completion.
Performance feedback may include guided self-reflection, specific praise, modeling of steps, goal setting for improvement or maintenance, and any other coaching that needs to occur.
Using a consistent checklist also helps tutors with clarity and knowing what to expect, which increases self-efficacy and confidence as tutors.
In addition, we take the following steps:
Every school that hosts our programs has an internal coach (IC). An IC is a school staff member who acts as our go-to person and helps support our members.

We train ICs to conduct fidelity checks for MEC and the members. Reading Corps does two fidelity checks a month, ELC does monthly fidelity checks and MEC Math Corps does ten per year.

Coaching Specialists – MEC employees that oversee an entire region of schools – do one more fidelity check a month with members and ICs to ensure the process is correct and to provide additional support.

Since 2012, MEC and our AmeriCorps tutors (Referred to as interventionists) boast a cumulative fidelity score of 98.2%.
Here's the TLDR:
Fidelity in education is more than just a buzzword. It's about fundamental practices to ensure effective tutoring that closes achievement gaps. Knowing tutoring is done with fidelity or not can make the difference.  Rather than being evaluative of people, documenting fidelity assures us our kids are getting exactly what works, and that we are getting the job done correctly.  By adhering to evidence-based approaches with fidelity, and working with coaches, schools, and MEC staff, tutors can create a transformative and necessary learning experience for our students.
[Want to learn more? Contact Executive Director Holly Windram.]
Resources
https://iris.peabody.vanderbilt.edu/module/ebp_03/cresource/q3/p05/
https://intensiveintervention.org/implementation-intervention/fidelity