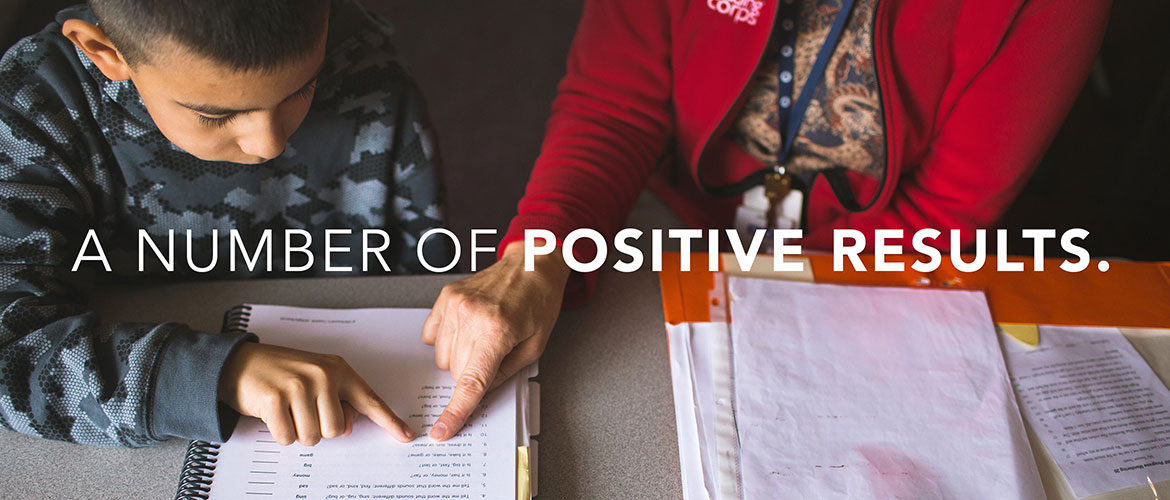 THE IMPACT IS
ADDING UP.
Having a mission is one thing. Having results is another. Here's a few numbers that prove our programs are working all across Michigan.
of students exceeded the target growth rates for same grade peers.
of AmeriCorps interventionists reported that the program had a positive impact on them.
of teachers report a positive impact on their students and school.
"IT IS AMAZING TO SEE THE GAINS THAT MY STUDENTS MAKE IN THEIR PROGRESS MONITORING FROM ONE WEEK TO THE NEXT."
— SANDRA ONSTWEDDER, AMERICORPS MEMBER
Making Sure Students Have the Chance to Succeed
MEC wins
Governor Service Award
Students gain confidence and math skills