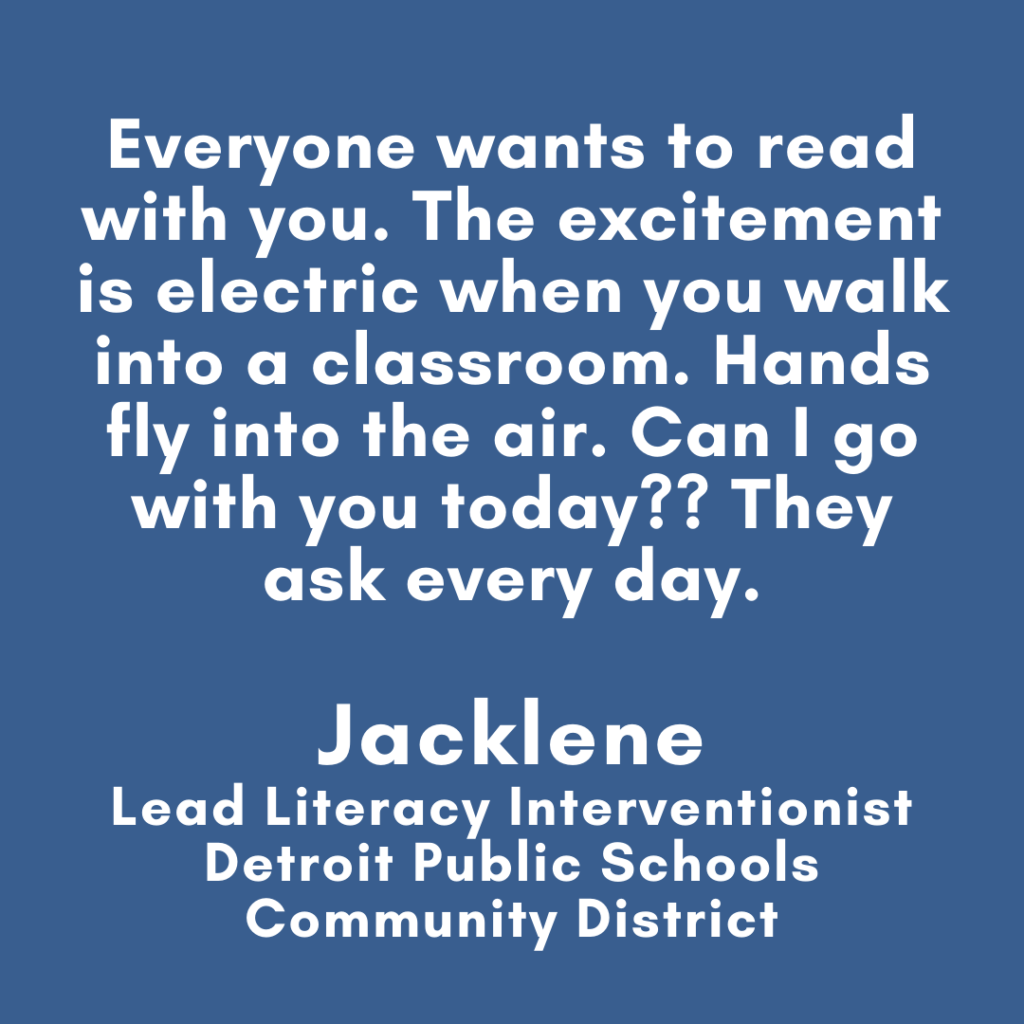 The Road to Celebrity Status
The Road to Celebrity Status
Jacklene, K-3 Reading Corps, Detroit
If you want celebrity status, become a tutor. You walk the "red carpet" every day. You are adored by crowds of children surrounding, you hugging you, wanting your autograph? Well maybe that is a bit extreme and there are no paparazzi. Random children, that you have never seen before will come up to you and hug you around the knees, well, because that is as far as they can reach. They want to come read with you because they know someone in their class who reads with you.
Everyone wants to read with you. The excitement is electric when you walk into a classroom. Hands fly into the air. Can I go with you today?? They ask every day. I never say no. I will reply that my class is full and that I will test them the next time I have an opening. I tell them that if their teacher and my Master Coach says it is okay, then they can come and read with me.
Being a celebrity in this world is so easy because the love you feel is genuine. The world of tutoring is rewarding for both students and tutors. At the end of the day, I see students become superstar readers. They are the celebrities. I just like watching them shoot off into space on the intergalactic road to success.