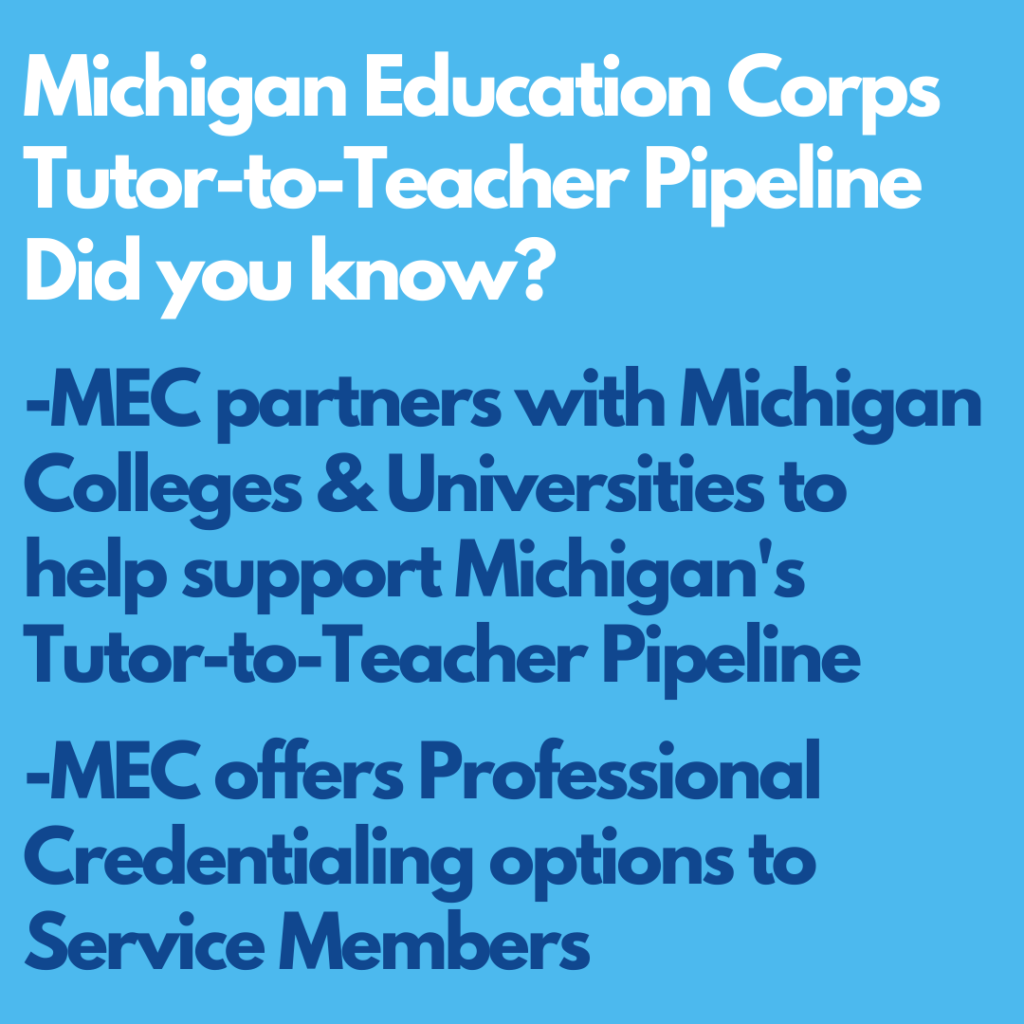 MEC's Tutor-to-Teacher Pipeline
MEC's Tutor-to-Teacher Pipeline
Michigan Education Corps (MEC) has an outstanding track record for students, but we're also solving another problem at the same time: the teacher shortage. Did you know? MEC has partnered with Michigan colleges and universities to help build a Tutor-to-Teacher pipeline to develop Michigan's future educators while addressing Michigan's teacher shortage. MEC has also developed pathways for Reading or Math Interventionists to pursue professional credentialing as a Child Development Associate (CDA) or a Michigan Youth Development Associate (MI-YDA) during their MEC AmeriCorps service term.
For more information about MEC's Tutor-to-Teacher pipeline, visit https://mieducationcorps.org/advantage/
In March, Michigan Education Corps (MEC) participated in a webinar hosted by Glass Frog Solutions in partnership with City Year and Relay Graduate School of Education (Relay) to discuss the innovative ways in which each organization is growing the teacher workforce.
To learn more about how local and national partners are developing educators and addressing the teacher shortage, you can review the recorded webinar at https://www.dropbox.com/s/d7mb157f8ic2hh0/tutor-to-teacher_webinar_video_3-24-21.mp4?dl=0