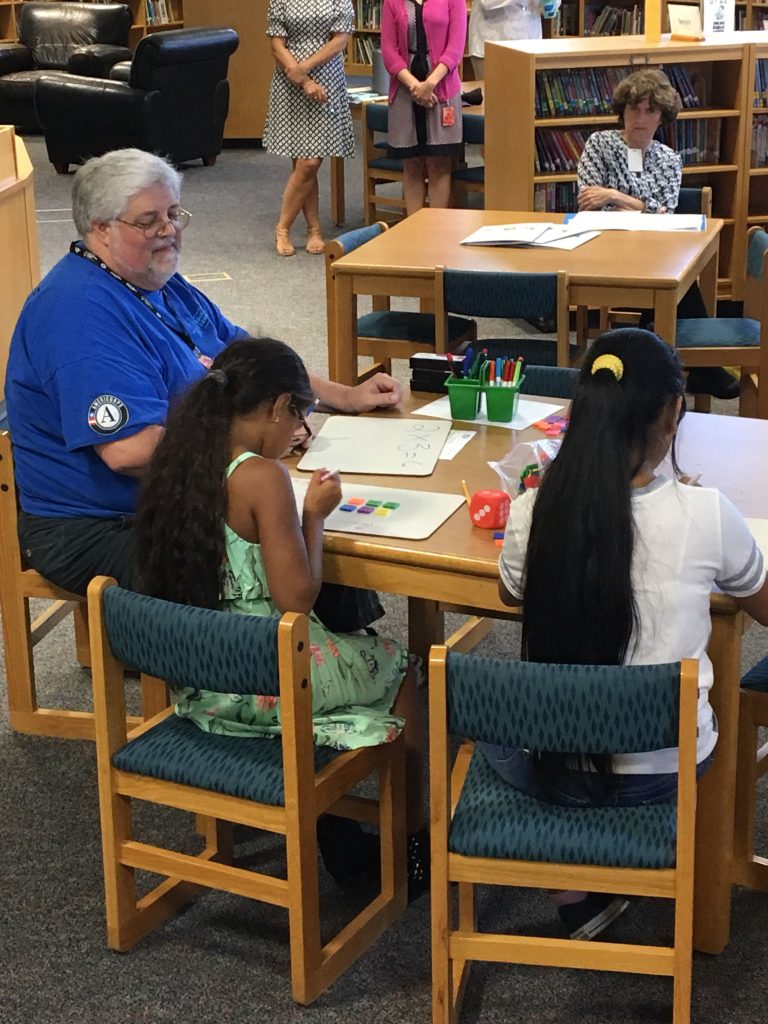 Interview with John McKnight, MEC Math Corps Lead Interventionist
Returning MEmber Interview
John McKnight, MEC Math Corps Lead Interventionist on His experience Serving with MEC Math Corps
This week we sat down with John McKnight, an MEC Math Corps Interventionist who has served with the program since its inception in 2017. John is a retired customer-service-industry veteran with over 40 years experience specializing in management and training. He is a Michigander and a father of two sons.
Q: What is your educational and professional background?
A: I graduated from Aquinas College with a Bachelor of Science in Biology. Professionally, I have worked in fast food, retail, the travel industry as well as many years in higher education admissions.
Q: What led you to serve with MEC Math Corps, and why have you chosen to continue serving?​
A: I heard an interview on NPR about K-3 Reading Corps and its connection to AmeriCorps. I looked into applying, and was contacted to see what my interest would be with a math program that was beginning. I was instantly intrigued and went for an interview. I find that my service is very fulfilling because it gives me something worthwhile to look forward to. Seeing the kids get connected with their abilities is astounding.
Q: What does your typical day look like?
A: My typical day starts with planning for the sessions I will be conducting that day. I accumulate the materials that I will need to use to teach and gather student progress data. I conduct anywhere from six to eight 30 minute sessions a day with 2 to 3 student attendees per session. The end of the day is spent entering tutor logs and updating any records. My day is typically 7.5 hours long.
Q: How do you get kids excited about math?
A: By being excited myself. I also try to make it fun and interesting. The kids love to be involved and want to participate at every turn. I have activities and games that we can play that enhance their skills and boost their confidence.
Q: What is one thing that you want people to know about being a Math Corps Interventionist that they might not know?​
A: You enter the program thinking that you are going to be teaching the 4th and 5th graders math concepts and procedures. Instead, you spend more time building their character and boosting their self esteem. Their belief in themselves is more important than the execution of an exact formula or equation. It is a wonderful thing for both you and the students.
Q: Is there anything else you want to share about your service experience?​
A: I am sorry that next year will be my last as I will have reached the max of 4 years of service.
We will certainly miss having John on our team after he completes the maximum number of AmeriCorps service terms next year. Thank you, John for helping students strengthen their math skills and confidence in themselves!
Are you interested in serving with MEC Math Corps? Complete your application before December 1st, 2019 to be considered for a January placement!