Interview with Superintendent Creagan on Recruitment
Partner School Interview
Patrick Creagan, Superintendent of Decatur Public Schools on Interventionist Recruitment
All three of the interventionist roles have been filled in Decatur for the 2019-2020 school year. Why? In part, it is because Decatur Public School District has been highly engaged in the interventionist recruitment process. In this interview, Dr. Patrick Creagan, Superintendent of Decatur Public Schools shares what his district does to support MEC recruitment and why it's so important for schools to be involved.
Q: What led you to seek out a partnership with Michigan Education Corps?
A: Our building principal, Mrs. Cugnetti, heard a presentation regarding MEC and brought it to my attention. She did research on the program and thought it would work well in Decatur, especially since we have a several students who are not proficient in reading. The student improvements from other schools was very intriguing and we were happy to see we could easily put MEC into our budget. 
Q: Why do you believe it's important for schools to be a part of the recruitment process?
A: In small school and towns like Decatur, recruiting is important. Since we have limite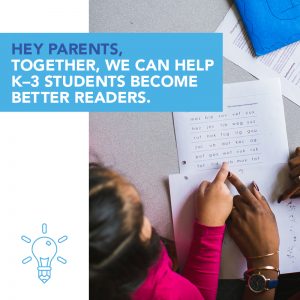 d resources and a declining population, the school needs to sell the program to get interested people who have the ability to contribute and be part of something special.
Q: In what ways do you and your team support recruitment of interventionists who serve in your district?
A: The District recruits by posting advertisements in the local newspaper regarding the open MEC positions. We also make announcements to our school families via email and our weekly announcements. The School Board and staff is very supportive of MEC. They sing the praises of MEC and help in identifying potential interventionists.
Q: Who is responsible for helping to recruit interventionists and how much time do they spend on these tasks?
A: Recruiting doesn't take too long since technology does most of the work. The building principal and I take on the responsibility of recruiting.
Q: What suggestions do you have for other schools who want to support recruitment efforts but aren't sure where to start?
A: All school districts know of parents and community members who would be great interventionists. I would suggest that they personally contact those people and explain the program. Being upfront about the time commitment is very important. Being clear on the support provided by the District as well as MEC is crucial to finding and keeping strong interventionists.
Q: How do interventionists contribute to the success of your students?
A: Our interventionists are key to the success of the program. Professional Development is necessary to get the interventionist the proper training. They need to be driven, understand that change, for most students, is gradual. Therefore, positive student growth will take time.  Interventionists who are consistent and who pay attention to detail will help students achieve success.
Q: Is there anything else you want to share about your experience partnering with MEC?
A: All school districts are looking for ways to better sever their students. They all want their students to become successful, independent thinkers. MEC provides the one-to-one interventions to students in need of additional support. The low cost to the district is simply "icing on the cake." The real benefit that we see are the improvements in the students becoming proficient readers. Success builds confidence. Confidence helps students achieve their goal of becoming independent thinkers and learners.
Below are some resources to help your building or district get started in recruiting successful interventionists.