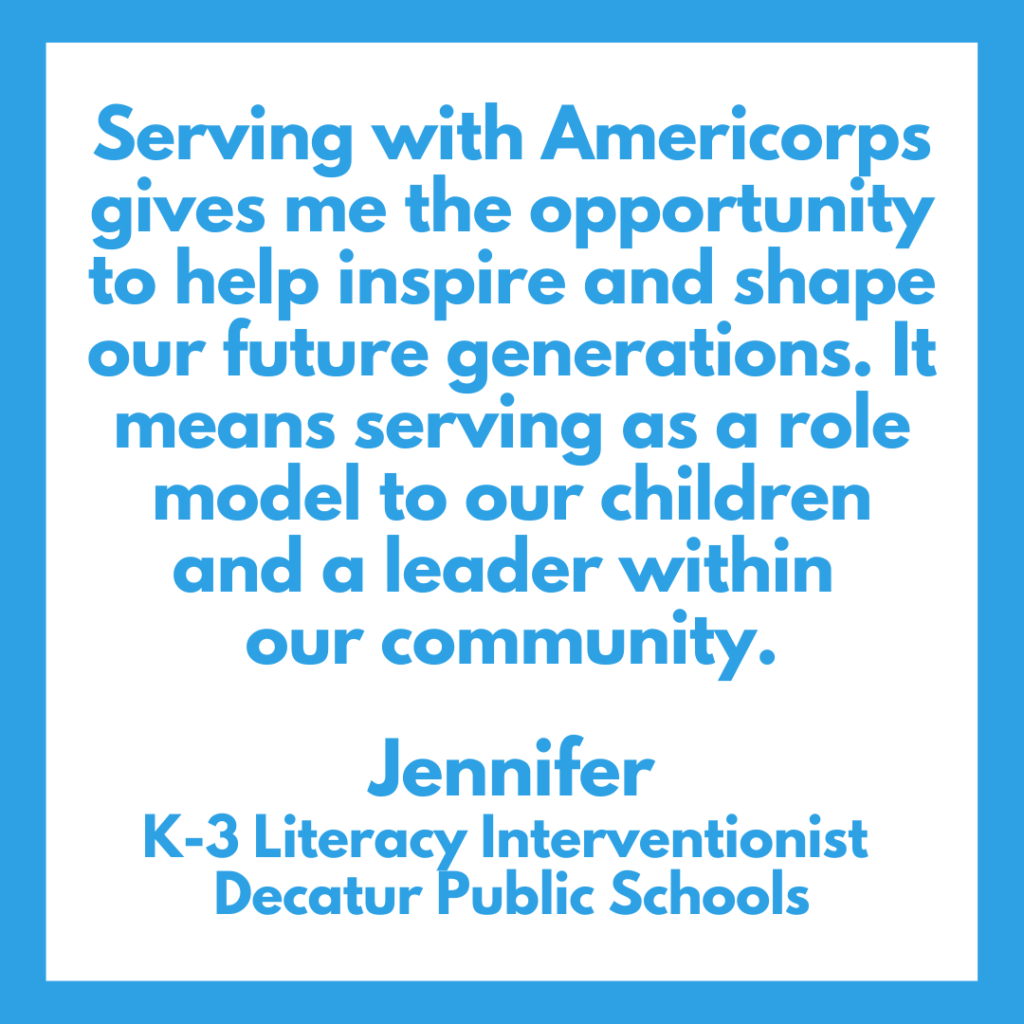 Unlocking a love for reading
MEC Member Spotlight
Jennifer, K-3 Reading Corps Member
Decatur Public Schools
What does service mean to you? Serving with AmeriCorps gives me the opportunity to help inspire and shape our future generations. It means serving as a role model to our children and a leader within our community.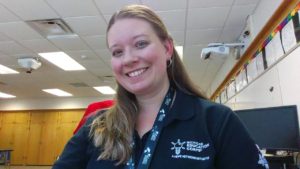 What inspired you to join AmeriCorps and serve students in your community? I am a lifelong learner. Being given a chance to serve our students and community in this capacity with the opportunity to develop more lifelong learners is amazing!
Why did you chose to serve with Reading Corps specifically? I am currently back in college to become a teacher. This has given me the opportunity to serve the community and the students while gaining valuable knowledge and experience that I can take with me. Plus I love to read!
What experiences do you hope to have this service year? What do you hope to gain? I am hoping to gain knowledge and skills that I can take with me as I pursue my next career. I also hope to experience some children developing not only better reading skills, but a love for reading as well!
What kind of impact do you hope your service will have on students and your community? My hope is that the students will see that reading can be fun and that they all have the skills just waiting to be unlocked. I hope to bring joy to the kids and the community by helping build the confidence of our future generations.
Why should other people consider joining AmeriCorps and/or MEC? What better way is there to serve the community than having an impact on the next generations? Our future lies in these kids.