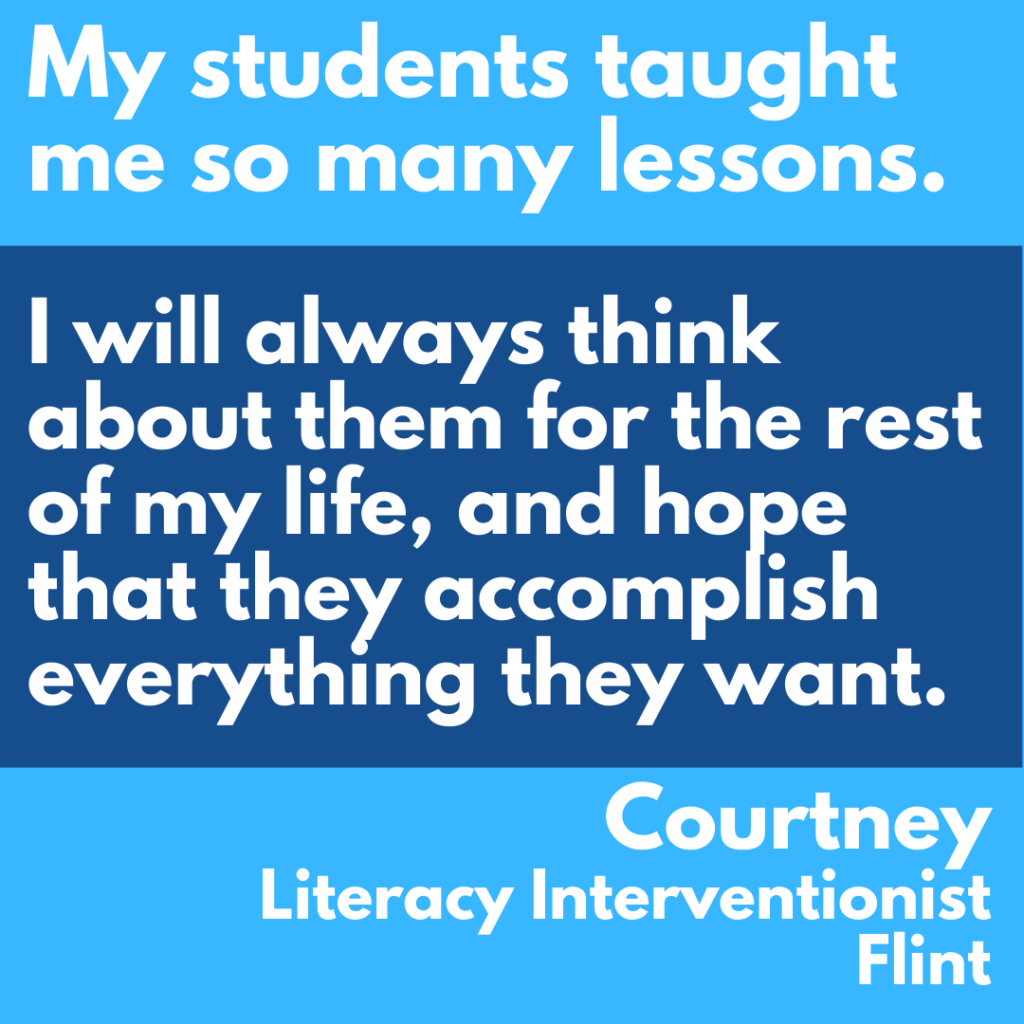 Final Reflections
Final Reflections
Courtney | K-3 Reading Corps | Flint
My service term flew by. It seems like just yesterday I was attending the virtual trainings via Zoom and completing the LMS modules. I have grown a lot over the past six months. This was my first position in the education world. What a time to enter this field! COVID-19 radically changed schools and their procedures. However, educators are amazing and they all adapted very quickly.
I learned so much about forming connections with others, meeting people where they are, and I learned the skill of staying highly organized in an efficient manner. One piece of feedback I always received from my Internal Coach was that she loved how organized I was. I was fully prepared for every session, and that allowed me to transition into the material easily and quickly with each student. Regardless of whether I was switching between grade levels, virtual to in-person, etc.
Lastly, but most importantly, my students taught me so many lessons. I will always think about them for the rest of my life, and hope that they accomplish everything they want. I hope that I was able to a positive influence in their life throughout my service, and the time we spent together can be remembered as good times.