Coaching With Care
Interview with Stephanie
K-3 READING CORPS Master Coach
Before becoming as Master coach for MEC, Stephanie always had a career in education. Stephanie was a teacher and reading interventionist in Detroit Public Schools Community District and also taught in Ypsilanti Community School District. Stephanie received a Bachelor's in Education from Eastern Michigan University. From there, Stephanie earned a Masters degree in curriculum and coaching with a specialization in Literacy from Michigan State University. Education and literacy have always held a  special place in Stephanie's heart.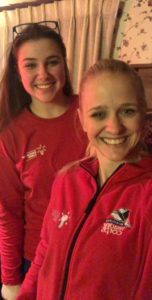 What is your position and responsibilities with Michigan Education Corps? I have been a master coach with MEC for 5 years now. I serve Detroit Public Schools Community District, Ypsilanti Community Schools, Redford Service Learning Academy, Ferndale Schools, Ecorse, and Chandler Park Academy. In my role as a master coach, I do my best to make sure that each member is supported to the fullest to have a successful team and have students reach their fullest potential. I have also served as a trainer and internal coach for MEC. It has been so nice to be fortunate enough to have served in so many capacities with MEC to get the full picture of the program.
How are interventionists supported through MEC's coaching model? I always tell interventionists there is no fail or pass. We are here to help you and support you to reach your fullest potential and help close the achievement gap for so many kids. As a master coach, I always let me members know the amazing things they are doing and the small things that could take their interventions to the next level with their kids. It's been more of a challenge in the virtual setting but it has been so amazing to see all the successes are members and students are achieving.
How often do you meet with interventionists and internal coaches? Why is this important? I perform at a minimum two fidelity checks per tutor per month. I always check all interventions for fidelity when members begin service. I will also complete more fidelity checks if there are concerns about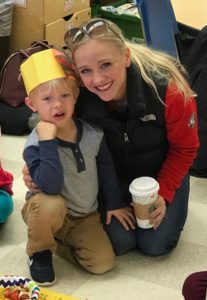 specific students and their growth to help support members. I communicate with IC's on a regular basis via email and text to answer any questions. We all meet together as a team once a month for our monthly data meetings to review student progress.
What kind of impact does coaching have on interventionists? Coaching is meant to help members be the best that they can be. If we are at our best, our students will be. High fidelity and coaching models make for higher student outcomes.
Is there anything else you want to share about your experience working with Michigan Education Corps K-3 Reading Corps? I truly love my job, it has become so much more than that. I look forward to going to work everyday and seeing the impact that the members and the program are making for kids in Michigan.