Member Spotlights – March
Member Spotlights – March 2020
We are excited to celebrate our members, their service and what has inspired them to serve! Every week, we spotlight members from across the state on our Facebook page and twice a month we will compile these spotlights to share on our blog!
Jasmin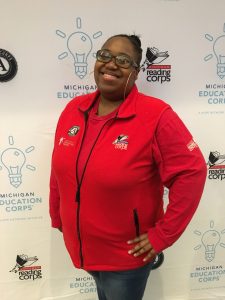 has served for 4 years with K-3 Reading Corps in Flint, and serves as MEC's LeaderCorps member this school year. Serving with MEC has helped her to narrow down what she wants out of a career – school counseling.
Lisa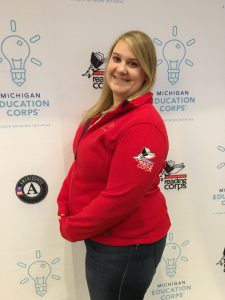 Brewer serves in Vicksburg Public Schools. She wanted an opportunity to make a positive impact on children's lives. She found that not only was she able to make an impact, but she's also gained many useful skills to use in the future.
Kay serves in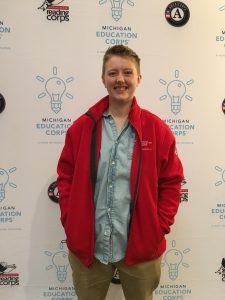 Grand Rapids. They were inspired to serve with Michigan Education Corps because of the impact literacy had on their life and they want to be able to help kids gain confidence in their own abilities as well.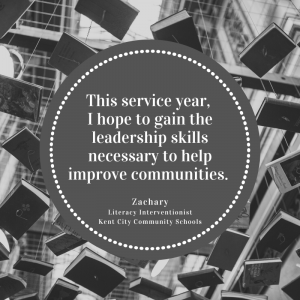 Zach was initially inspired to serve with K-3 Reading Corps after he became aware that Michigan's literacy rate is one of the lowest in the country. As a child, Zach struggled with reading and he hopes his students gain the ability to read more proficiently.
Melissa is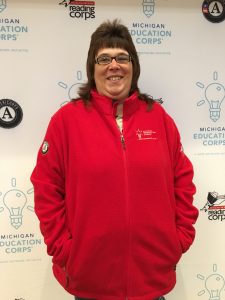 serving her 4th service term in Flint. She enjoys seeing the smiles on kids' faces when they read, even if it's only one sentence. Serving with Reading Corps has allowed her to serving her community and help kids!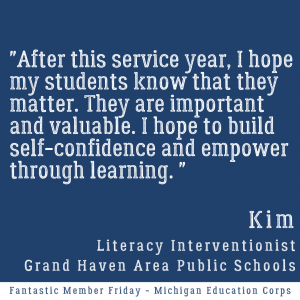 Kim is serving as a K-3 Reading Corps Interventionist in Grand Haven. While serving students this year, she hopes that they know that they matter, and that they are important and valuable.