Member Spotlights – February
Member Spotlights – February 2020
We are excited to celebrate our members, their service and what has inspired them to serve! Every week, we spotlight members from across the state on our Facebook page and twice a month we will compile these spotlights to share on our blog!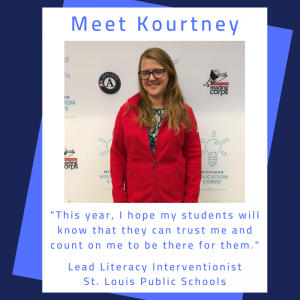 Kourtney serves as a K-3 Reading Corps Lead Interventionist in St. Louis. She finds purpose in her service and the impact she has on students. She knows that not only is she helping students improve academically, but she is also a role model and mentor.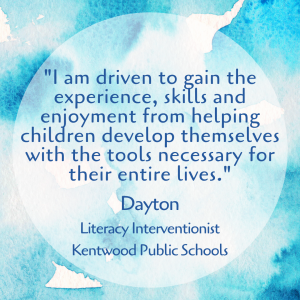 When Dayton was in elementary school, he participated in a program that helped him grow his love for reading and writing. He was inspired to serve in order to make the same impact on students in Kentwood.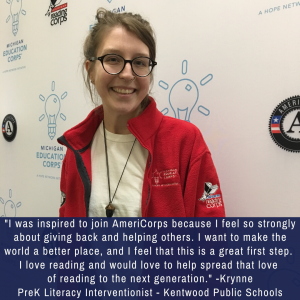 Krynne serves in Kentwood as a PreK Reading Corps Interventionist. She hopes that through service, she will be able to make the world a better place and inspire the next generation to be avid readers.
Kendra recently moved
to Michigan and wanted to get involved in her new community of Lowell. She is excited to have the opportunity to serve kids and gain experience in education.
Agnes was inspired to serve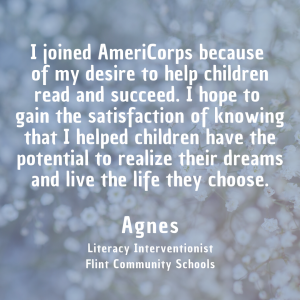 because of her desire to help children read and succeed. She hopes that the students she serves will develop self confidence and the ability to read fluently and accurately.
Annastasia serves in MEC Math Corps.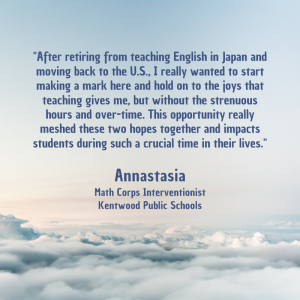 Despite her previous teaching experience, she has not taught math before this year. She hopes that her students gain the inspiration to keep pushing themselves and learn new ways and reasons to stay motivated and hungry to learn more.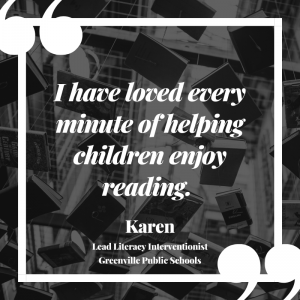 Through her service, Karen hopes that her students will gain a greater ability to read and to enjoy reading. She is here to serve – no matter what!
Deb serves in her hometown of Flint, Michigan.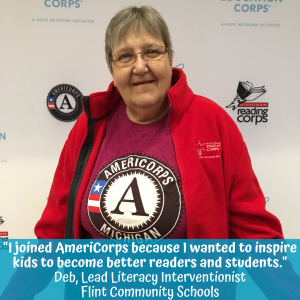 She was initially inspired to serve because she wanted a way to work with kids in her community. She hopes that she is an inspiration to her students and that they can become better readers.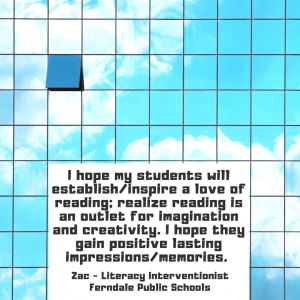 Zach finds fulfillment in serving kids. He hopes that his students will develop a love of reading and see it as an outlet for imagination and creativity.
Kelly is passionate about reading and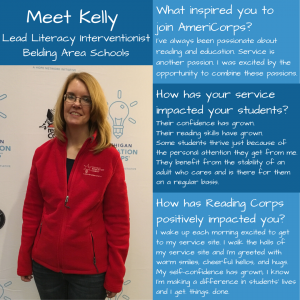 serving her community. With K-3 Reading Corps, Kelly is able to combine those passions and make a difference in kids' lives.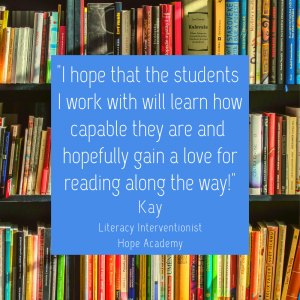 Kay serves in Grand Rapids with K-3 Reading Corps. She feels grateful that she grew up in a family that valued literacy and she wants to help kids gain confidence in their own abilities.