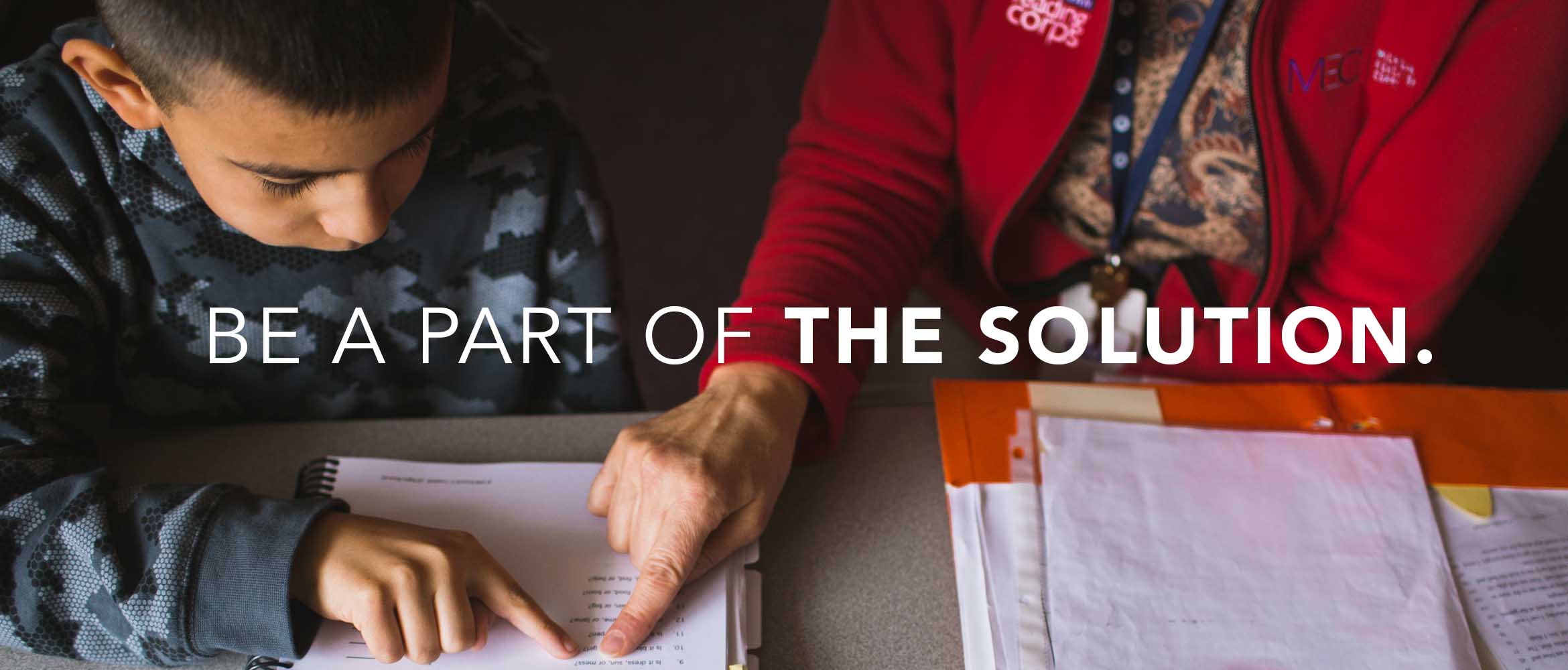 MEC Math CORPS AT A GLANCE

/ FOR SCHOOLS
Michigan Education Corps Math Corps' goal is to help every Michigan child become algebra ready by the end of eighth grade. We make this possible with a dedicated staff and team of interventionists, also known as members, who serve through AmeriCorps. Members provide proven research-based math interventions to help struggling students in grades fourth through eighth grade reach their potential.
About the program
It takes a team to make Michigan Education Corps Math Corps a success. We work with you to provide services to students and need your support along the way. Focusing on fact fluency, number and operation skills, and math identity. MEC Math Corps Interventionists provide 90 minutes of tutoring per week for children struggling with math. The 90 minutes of weekly tutoring is usually done in 3-30 minute sessions or 2-45 minute sessions.
Watch this detailed video about MEC Math Corps implementation. This video was designed by Minnesota Math Corps, but is applicable to how we at Michigan Education Corps implement the program in our state.